Cleopatra (IGT) Slot Review – Unveiling the Secrets of Ancient Egypt
Journey back to the land of pyramids, Sphinx, and the illustrious Cleopatra with the timeless Cleopatra slot developed by IGT. Established in January 2012, this legendary Egyptian-themed slot has remained a favorite among gamers worldwide. Delve into the majesty of ancient Egypt and uncover the treasures that lie within this captivating game.
Cleopatra Slot Machine Review
Launched in 2012, its classic 5x3 layout and 20 paylines have stood the test of time, drawing players with its captivating graphics and immersive sound effects. A competitive RTP of 95.7%, combined with medium volatility, ensures balanced and regular payouts. The game boasts features like the Cleopatra wilds that double winnings and a free spins feature triggered by Sphinx symbols, potentially offering up to a 3x multiplier. The top prize is a commendable 10,000 coins. Overall, the Cleopatra slot offers a timeless gaming experience, blending historical allure with rewarding gameplay.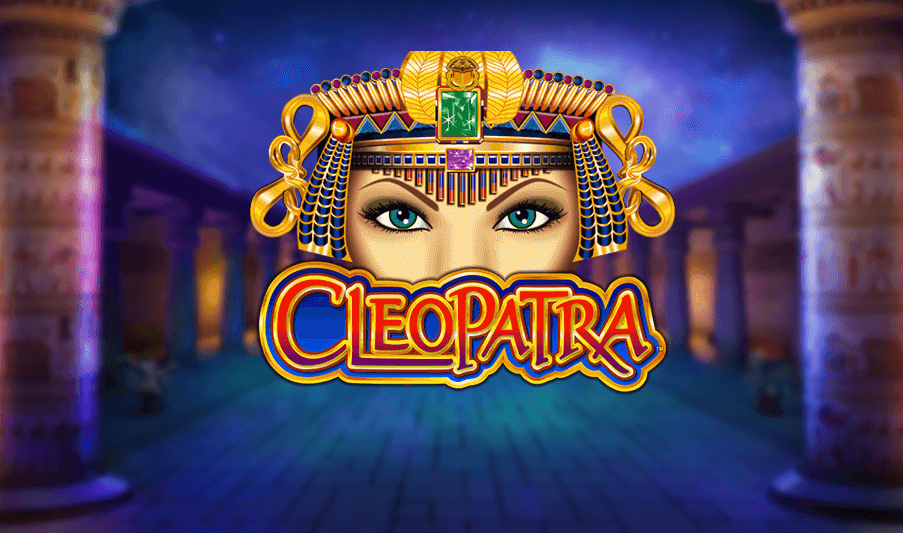 Historical Context: The Last Pharaoh of Egypt
Cleopatra VII Philopator, better known simply as Cleopatra, ruled from 69 to 30 BC. Her reign marked the end of the Ptolemaic dynasty, making her the last active pharaoh of Egypt before it became a Roman province. Her intelligence, political acumen, and romantic relationships with Roman leaders like Julius Caesar and Mark Antony have cemented her legacy in history.
Game Specifications
Technical Specifications of Cleopatra Slot:
RTP (Return to Player): 95.7%
Volatility: Medium
Layout: 5x3
Paylines: 20
Special Features: Wilds, Free Spins
Betting Range: 0.2 to 100
Maximum Win: 10,000 coins
While the industry average RTP usually hovers around 96%, Cleopatra's 95.7% RTP remains competitive. A medium volatility ensures that players experience balanced gameplay, ensuring regular yet substantial payouts.
Gameplay and Features
The Cleopatra slot encapsulates the Egyptian essence with its 5x3 grid and 20 paylines. Notably, it's not just the intriguing historical context that keeps players returning, but also the game's user-friendly mechanics and rewarding features.
Cleopatra Wilds
The mesmerizing Cleopatra herself represents the wild symbol, doubling payouts when part of a winning combination—except for combinations solely made of Cleopatra symbols.
The Sphinx's Gift: Free Spins
Landing 3, 4, or 5 Sphinx symbols triggers the coveted free spins feature, gifting players with 15 free spins. As an added incentive, all free spin winnings benefit from a 3x multiplier. Re-trigger the feature by landing at least three more Sphinx symbols, with the potential to amass up to 180 free spins in total.
The Ultimate Prize: 10,000 Coin Jackpot
Achieving five Cleopatra symbols in a single spin secures the game's top reward—a remarkable 10,000 coins. For those yearning for even grander prizes, IGT offers a MegaJackpots version, where players have the opportunity to vie for an ever-increasing progressive jackpot.
Accessibility: Cleopatra on the Go
Enjoy Cleopatra wherever you go, as the game seamlessly adapts to mobile and tablet devices. Whether you're an Android enthusiast, an Apple aficionado, or prefer Windows or BlackBerry, Cleopatra ensures a fluid gaming experience.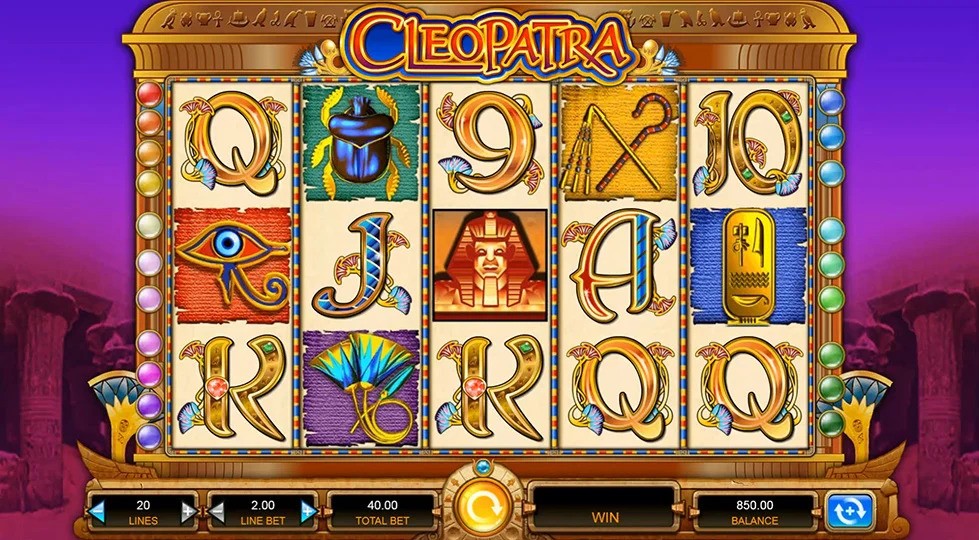 Cleopatra Free Demo Game
The Cleopatra free demo game provides players an opportunity to experience the enthralling world of ancient Egypt without wagering real money. Developed by IGT, this demo version allows enthusiasts to familiarize themselves with the slot's features, layout, and mechanics. It's an excellent way for beginners to understand the game's nuances, from its symbols to its special features, before transitioning to the real-money version. The Cleopatra demo offers the same captivating graphics, sound effects, and gameplay as the original, ensuring an authentic gaming experience.
How to Win Cleopatra
Winning at Cleopatra, like any slot game, requires a mix of strategy, understanding of the game's mechanics, and, of course, a touch of luck. Here are some tips to increase your chances:
Understand the Paytable: Familiarize yourself with the game's symbols, especially high-paying ones like Cleopatra and the Sphinx. Knowing the value and function of each symbol can guide your betting decisions.
Utilize the Free Spins: The free spins feature, activated by landing 3, 4, or 5 Sphinx symbols, is one of the game's most rewarding aspects. All winnings during the free spins come with a 3x multiplier, so triggering this feature can lead to substantial payouts.
Manage Your Bankroll: Set a budget before you start playing and stick to it. It's essential to adjust your bet amounts based on your total bankroll to prolong your gameplay and increase your chances of hitting the special features.
Start with the Demo: Before wagering real money, play the Cleopatra free demo to get a feel of the game. This will give you a clearer understanding of the game's rhythm and features.
Play Responsibly: Always remember that slots are games of chance. While strategies can enhance your gaming experience, there's no surefire way to guarantee a win. It's essential to play responsibly, know when to increase bets, and more importantly, when to walk away.
Conclusion
The Cleopatra slot, designed by IGT, remains a timeless masterpiece in the realm of online gaming. Its Egyptian theme, combined with mesmerizing graphics, engaging soundtracks, and rewarding features, provides an unparalleled gaming experience. While it may not boast the flashy animations of modern video slots, its charm lies in its simplicity and potential for substantial payouts. For both novices and seasoned slot enthusiasts, Cleopatra promises a captivating journey back in time with ample opportunities to win.
FAQs
Who developed the Cleopatra slot?
Cleopatra was developed by the renowned gaming company, IGT.
How many paylines does the Cleopatra slot have?
The game features 20 paylines on a 5x3 layout.
What is the RTP of the Cleopatra slot?
Cleopatra has a competitive RTP of 95.7%.
Can I play Cleopatra on mobile?
Yes, Cleopatra is optimized for both mobile and tablet devices, allowing for gameplay on Android, iPhone, iPad, BlackBerry, and Windows smartphones.
What is the maximum win on the Cleopatra slot?
The top prize is 10,000 coins, achievable by landing five Cleopatra symbols on the reels simultaneously.
Does Cleopatra have a free spins feature?
Yes, landing 3 or more Sphinx symbols activates the free spins feature, where players can win up to 15 free spins with a 3x multiplier.