Jackpot 6000 Slot: A Comprehensive Review | October 2023
Dive into the allure of the Jackpot 6000 Slot – an online gaming sensation designed by the esteemed developers at NetEnt. Drawing inspiration from the iconic Norwegian slot machine, Jackpot 2000, the online avatar is tailored for enthusiasts who have a penchant for vintage aesthetics melded with state-of-the-art gaming mechanics.
A Retro Gaming Experience
Jackpot 6000 masterfully replicates the charm of traditional 3-reel slot machines. Its striking visual design, brimming with vibrant fruit symbols and the enigmatic smiling joker, makes it an instant favorite among classic slot aficionados. As you immerse in its gameplay, a blend of retro and modern mechanics keeps the engagement high.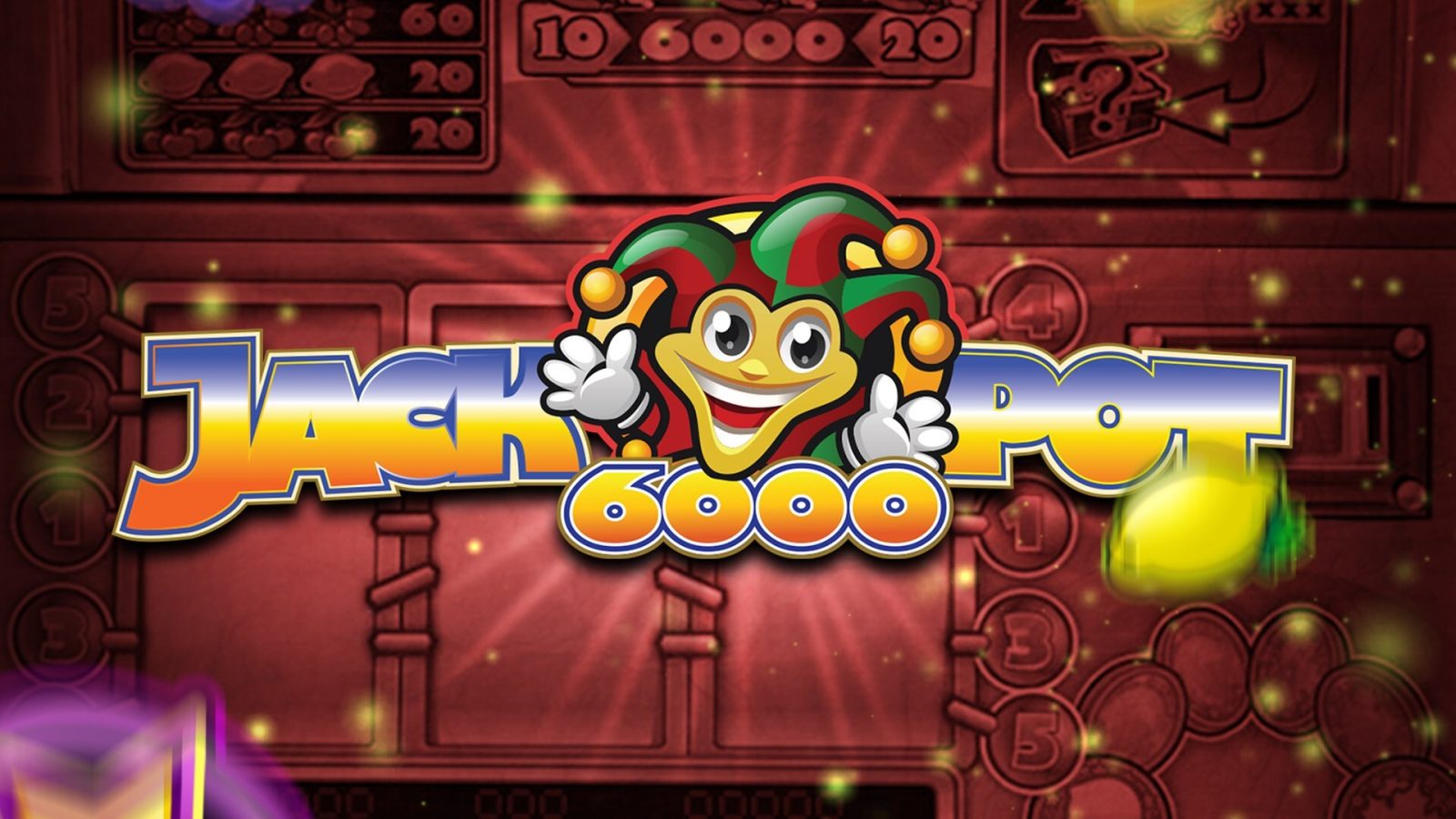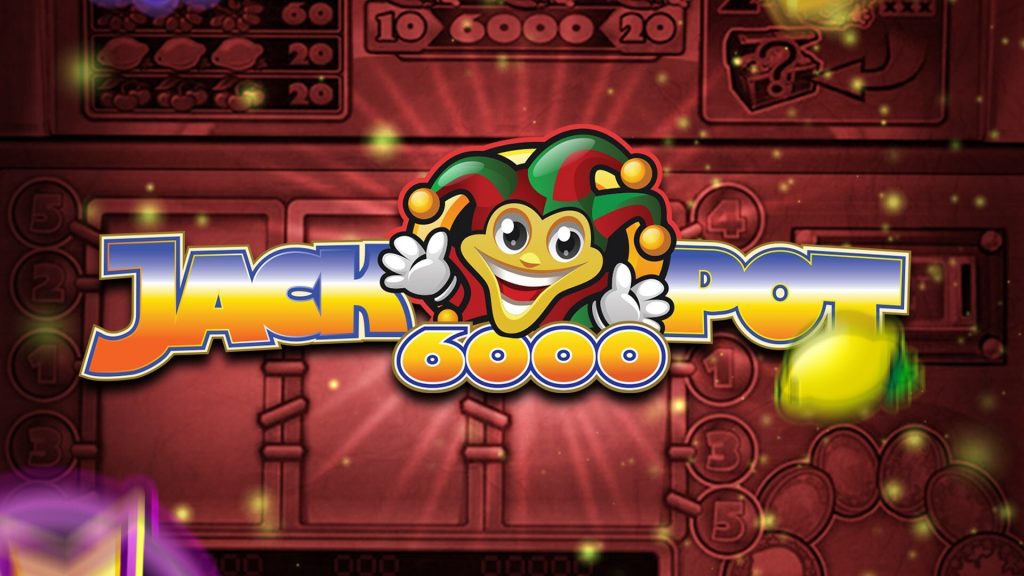 Understanding the RTP Range
For those discerning about Return to Player (RTP) percentages, Jackpot 6000 offers a range to consider. The standard game boasts a commendable RTP of 95%. However, venturing into the Supermeter mode boosts this to an impressive 98.9%. This mode, apart from its high RTP, is also the path to the game's most tantalizing rewards.
Symbols and Payouts
Let's delve into the symbols and their associated payouts:
Star: Rewarding players with 100x for a 3-symbol match on a payline.
Bell: Grants 80x for its 3-symbol counterpart.
Grapes: Offers a payout of 60x.
Lemon & Cherries: Both award 20x for their respective 3-symbol combinations.
Intriguing Bonus Features
The game's joker symbol, beyond its regular appearance, amplifies winnings by replacing other symbols. Winning combinations allow players a choice: either gamble their spoils for a doubled reward or navigate into the thrilling realms of the Supermeter mode.
By pressing the "spin", players can easily transition their earnings to Supermeter mode. This is the golden ticket to the Mystery Win bonus. Landing two jokers during a spin in this mode could shower players with anywhere between 10 to a whopping 6,000 coins. The unpredictability of the Mystery Win keeps anticipation soaring.
The Power of the Supermeter Mode
Players have the liberty to revert to the base game from Supermeter mode whenever they please, re-entering the gamble dilemma. Yet, caution is the key, for fortunes can flip in a 50/50 gamble.
Spins and Jackpots
A classic at its core, Jackpot 6000 intentionally forgoes free spins, focusing instead on an authentic vintage slot experience. While progressive jackpots are off the table, the game compensates with its potential maximum win of 6,000 coins, achieved in the Supermeter mode when two jokers make a simultaneous appearance.
Jackpot 6000 Free Demo vs Real Money Mode | A Comprehensive Comparison
When exploring online slots, players often encounter two distinct playing options: the free demo version and the real money mode. Each mode offers a unique gaming experience, catering to different player needs and preferences. Using the widely recognized Jackpot 6000 as our focal point, let's delve into the distinguishing features of both modes and provide a comprehensive comparison.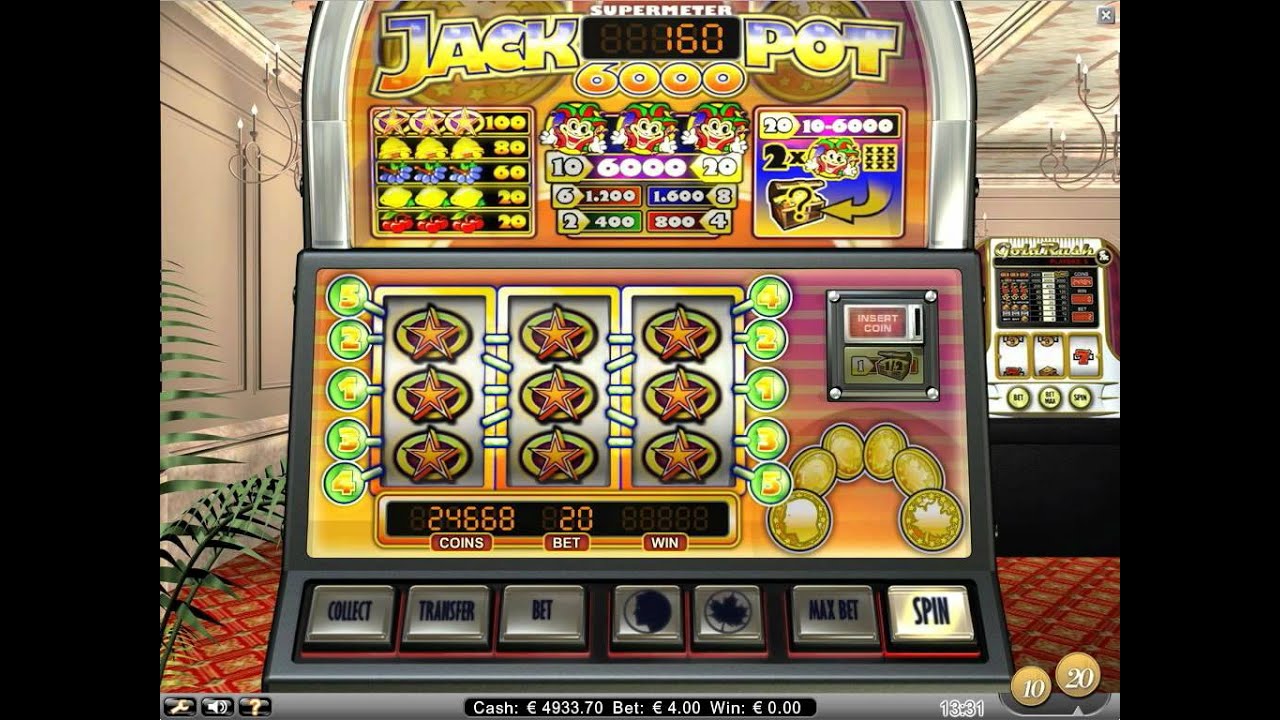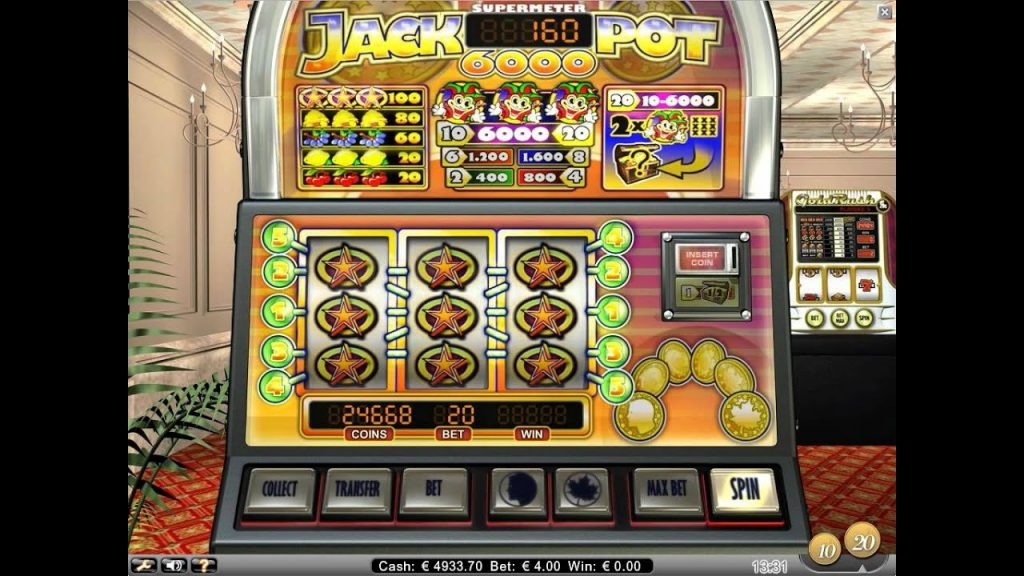 Jackpot 6000 Free Demo: A Risk-Free Exploration
No Financial Commitment Required
The most defining aspect of the free demo is that players can dive into the game without any financial stakes. This makes it an excellent choice for those looking to enjoy the game purely for entertainment, without the pressures of potential monetary loss.
Learn the Game Dynamics
The demo mode allows new players to familiarize themselves with the game's mechanics, symbols, and bonus features. It's an invaluable opportunity to understand the gameplay, payout structures, and intricacies of special features like the Supermeter mode.
Strategy Development
For seasoned gamers looking to develop or refine a strategy, the free demo offers a sandbox environment. Players can test different betting strategies or explore various symbol combinations without any repercussions.
Jackpot 6000 Real Money Mode: The Thrill of the Stake
Real Rewards Await
The most exhilarating aspect of real money mode is the tangible rewards. Every spin has the potential to yield real winnings, amplifying the thrill and anticipation of each play.
Enhanced Game Dynamics
While the game mechanics remain consistent across both modes, the experience of playing with real money introduces an added layer of excitement. The stakes are real, and so are the emotions, making every win more gratifying and every loss a lesson.
Access to Jackpots & Bonuses
In some online casinos, playing in real money mode might unlock exclusive bonuses or promotions. Furthermore, the chance to win the maximum jackpot of 6,000 coins in Jackpot 6000 becomes a real possibility only in this mode.
Comparative Overview
| | | |
| --- | --- | --- |
| Feature | Free Demo | Real Money Mode |
| Financial Commitment | None | Required |
| Gameplay Experience | Learning & Practice | High Stakes & Excitement |
| Rewards | Virtual coins | Real Money |
| Strategy Testing | Risk-Free Environment | Real Consequences |
| Access to Bonuses | Limited/None | Often Available |
Conclusion
Jackpot 6000, designed by NetEnt, stands out as a modern digital rendition of a classic slot game. With its rich nostalgic design reminiscent of traditional fruit machines, the game beautifully merges the charm of old-school slots with contemporary game mechanics. The availability of both a free demo and a real money mode ensures that it caters to a broad spectrum of players, from novices looking to get acquainted with online slots to seasoned gamblers chasing hefty jackpots. Its dynamic gameplay features, particularly the Supermeter mode, make each spin an exciting venture. All in all, Jackpot 6000 not only pays homage to classic slots but also reaffirms why they remain beloved in the casino world.
FAQs
What is the main difference between the free demo and real money mode of Jackpot 6000?
The free demo allows players to experience the game without financial stakes, while the real money mode offers potential real winnings and an enhanced gaming experience.
Is there a progressive jackpot in Jackpot 6000?
No, there isn't a progressive jackpot, but players can win up to 6,000 coins in the Supermeter mode.
Can I play Jackpot 6000 on mobile devices?
Yes, Jackpot 6000 is optimized for mobile play and is compatible with both Android and iPhone devices.
What is the Supermeter mode in Jackpot 6000?
The Supermeter mode is a unique feature where the RTP increases, and players can win the Mystery Win bonus game by landing just 2 jokers on a single spin.
Does Jackpot 6000 offer free spins?
No, being a classic slot, Jackpot 6000 doesn't come with a free spins feature.